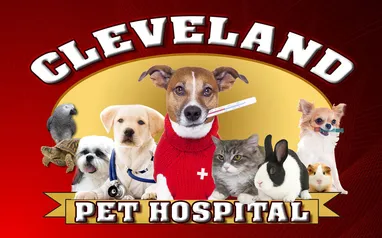 To best serve our patients that are on long term medication, we ask that you call ahead of time when needing a refill. To best accommodate requests, 24 hours notice is greatly appreciated. All dispensed prescriptions by law are non returnable. You may also refill prescriptions through our online store, and have your medications delivered right to your door!
How To Book Appointments
Appointments can be made by calling the hospital at (208) 459-0709 during working hours. After hours just leave us a message, and we will call you back! You can use our web page, or email appointment requests too!
Walk-ins / Unscheduled Appointments
Appointments are preferred and we will always try to accommodate walk-ins. the Cleveland Pet Hospital & Health Center cares about the health of every one of our clients' companion animals. some days are busier than others, and on the hospital's busiest days we offer clients the option of a "drop-off" which means that your pet would be seen after the regularly scheduled appointments. If it is more convenient for your, you may leave your pet with us for the day to be seen by Dr. Slurink when she is next available. Dr. Slurink will examine your pet and then a treatment plan, specific to your pet, is created. You will then be contacted by either Dr. Slurink or one of her health care team members to explain the next plan of action and to arrange discharge time. This service is provided to give owners peace of mind that their pet is getting the best care possible. Ture emeriencies will always be treated as a priority.
Leashes & Carriers
For the security and ease fo both our clients and patients we ask that all dogs be on a leash and cats be in carriers while in the reception area. If these are not available to your then we would be happy to provide them to you.
Release of Patients
To ensure the best care is given, and the proper "at home" instructions are understood, pets are only discharged during office hours.
Phone and E-Mail Advice
Regrettably we are unable to diagnose over the phone or by email. In order for us to give suitable advice the treatment and care of your pet, a proper diagnosis with your pet is needed. Dr. Slurink must perform an examination fo the patient to approximately determine the health care needs of your pet.
Fees
Payment is required at the time fo service. Our fees are based on the guidelines established by the American Veterinary Medical Association (AVMA) and are determined by procedures, equipment used, hospitalization and types of medication administered. We accept Visa, Master card, Discover, American Express, Cash, Debit, Checks and Care Credit.